Designing a single book cover can be a rough process. Creating a look that can carry through a complete series can be even more challenging. What are the most important elements to create a consistent and compelling book series branding design?
We start with an engaging image, select unique fonts and graphics that suit your books' genre and mood, and create a layout that gives you the widest range of options for each successive book in your series. Then we expand that look into paperback and hardback covers. And, finally, we bring your established look to design book marketing graphics for your social media promotion campaigns.
In the 7 Forbidden Arts series by Charmaine Pauls, we started with a consistent theme of heroines in beautiful flowing dresses in dreamlike backdrops and an elegantly rough script that suited paranormal romance with a bit of gritty action and suspense. Then we added a delicate framing element and lush jewel-toned color with accents of gold and platinum, plus a few custom-designed ornaments to dress up the titling.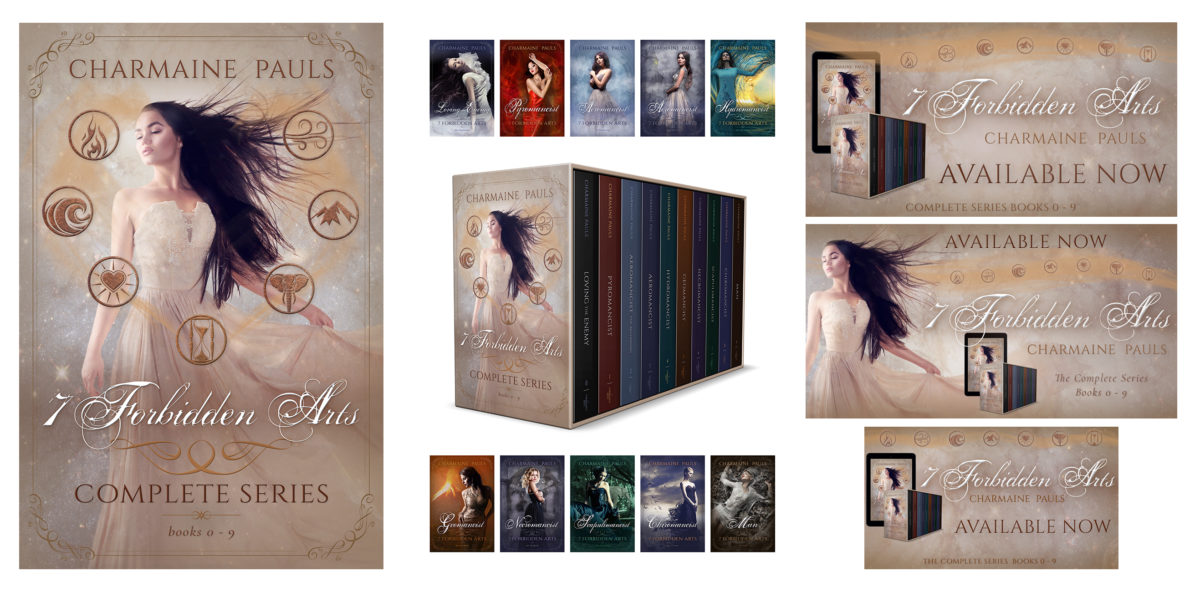 Here are a few samples of book series branding design:
7 Forbidden Arts by Charmaine Pauls

Custom Book Covers
.
Not sure which package works best for your book or series? Check out
Custom Book Cover Design Package Examples
.